Petite Goldendoodles
We are proud of our petite Goldendoodles , coats are non-shedding and come in wavy or curly and most any colour you like, don't let the small size of these petite doodle dogs fool you, they are just as smart, loyal and loving as the standard doodles and the minis, Petite Goldendoodles are 100% non-shedding and average between 12-20lbs full grown. We do the best we can at estimating the size of a puppy by adding the two weights of the parents and dividing by two but we can not guarantee the size just get close to it.

Please contact Helen with any inquiry.
E-mail goldenbelle@live.ca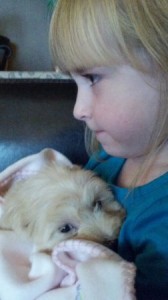 Chloe's petites are due late April and ready to go Late June, taking deposits now, pups will average 12-15 lbs. 3500. Deposit of 500. can be sent to goldenbelle@live.ca to reserve a pup of your choice.
Mom & Dad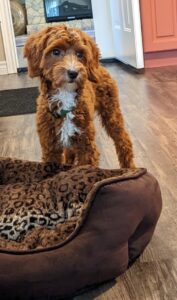 the link to the puppy food these pups eat is below
Pups from past litters!!!