We are excited to be adding the Double Doodles also know as the North American retriever to our breeding program. The Double Doodle is a beautiful non-shedding dog that makes a very friendly, intelligent, fun pet by combining the best of two worlds, the Goldendoodle and the Australian Labradoodle.
Double Doodles make great family pets and have great
temperaments which makes them great around kids and other pets.
We breed Standards, mediums and minis and now petites, see below!
Quality puppies are not expensive they are priceless!
"Liberty Pines Ernie of Jubilee"
Our Australian Labradoodle "Ernie" will be the stud we use with
our Goldendoodle Moms to produce North American Retrievers
( "Doubledoodles" ) Weight ranges can be 20-45lb depending on the size you want.

**************************************************************************************************************************************
Good morning Helen,
I have been meaning to email you for the LONGEST time.  We picked up "Griffin" August 2012 and all I can say is he is the absolute sweetest most amazing laid back and gentle dog we have ever known or come across.  Everyone who meats Griffin falls in love with him instantly!
He's approximately 60 lbs and is so incredibly TALL,  l o n g legs J And even with all that size he believes he's a lap dog and chooses to lay along-side one of our two boys each evening.
Thank you for breeding such an amazing part or our family!!
Trish Tim Timothy & Zachary
Past litters
"Weiland" Double Doodle @ 8wks old.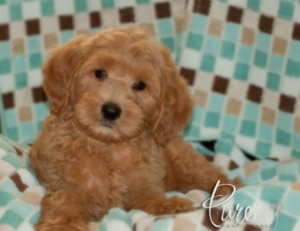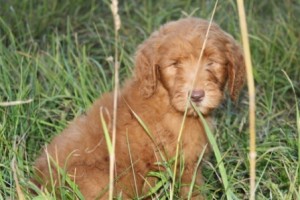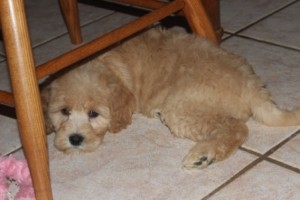 6 month old Double Doodle "Flynn"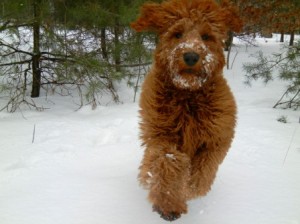 Introducing Abby and Biscuit, both are petite Doodles, Abby is a Petite Australian Labradoodle and Biscuit is a petite Golden doodle!!